Enfamil® EnfaCare's® one-of-a-kind program to provide financial and informational support to parents after their baby leaves the NICU.
Welcome to the next part of your journey, and congratulations on bringing baby home from the hospital! We know this is an exciting time for the whole family. We also know that caring for a premature baby without the support of the NICU can be daunting. This is why we are happy to provide you with the Enfamil EnfaCare Drive to Thrive program!
If you have any questions about Enfamil EnfaCare or would like to enroll for the Drive to Thrive Support program by phone, please call 1-866-4BABY12.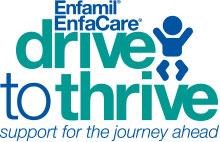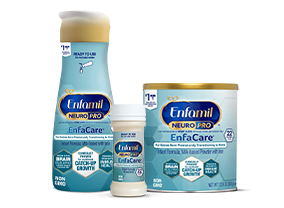 Monthly $10 Rebates on Enfamil EnfaCare (up to $70 Value!)
Every month, as soon as your child is two (2) months old, you will receive a form in the mail for a $10 rebate on Enfamil EnfaCare. You will receive these rebate forms until your baby is nine (9) months old — up to seven (7) months of rebates.
---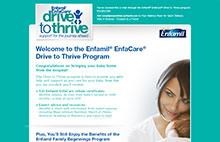 Monthly E-mails with Helpful Tips and Information
Every month, you will receive an e-mail with helpful information created specifically for Drive to Thrive by parents of babies born prematurely. The e-mails will also contain important nutrition information to support your baby's growth.