Congratulations on bringing baby home from the hospital! This is an exciting time for your growing family. We know that caring for a premature baby without the support of the NICU can be daunting. That's why we are excited to provide you with Preemie Support to help ease your worries. Once your enrollment is updated, we provide financial and informational support straight to your email to help guide you as you begin this new journey.
If you have any questions about Enfamil NeuroPro EnfaCare or would like to enroll for Enfamil Family Beginnings® Preemie Support program by phone, please call 1-800-BABY123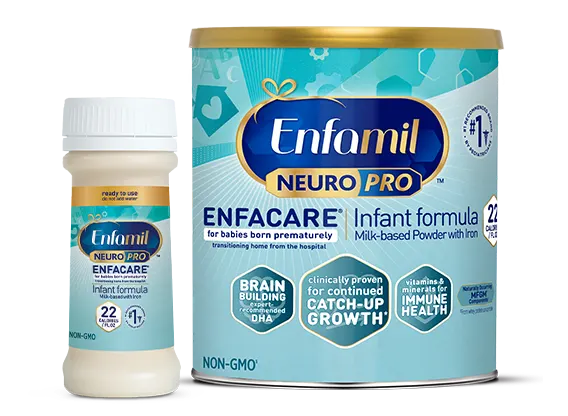 Save on Enfamil NeuroPro EnfaCare
Once enrolled, you may be eligible for rebates on Enfamil NeuroPro EnfaCare products.
---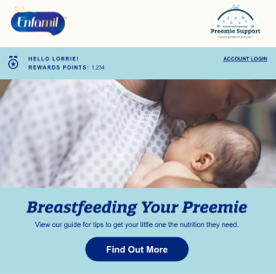 Weekly emails with tips and information
Each week, check your email inbox for tips and advice to give your baby the best start in life. These emails will provide you with helpful information regarding premature nutrition, what to expect as baby grows, and more!