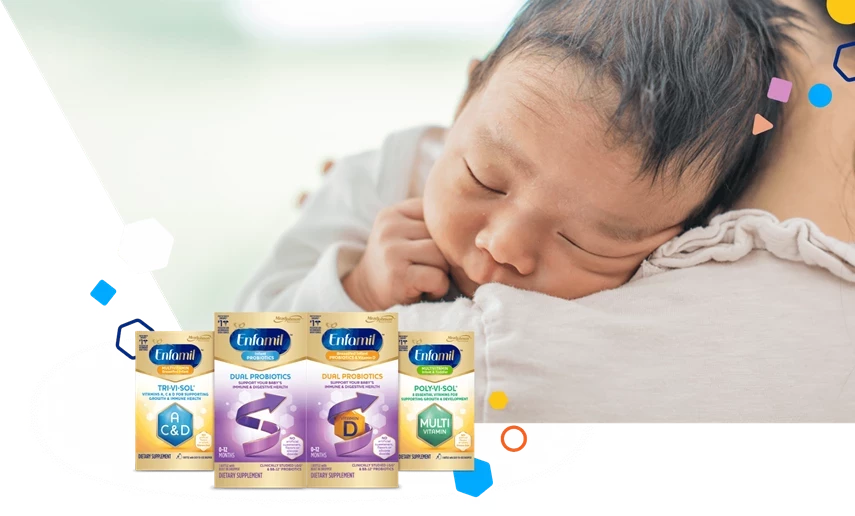 PRODUCT CATEGORY
Baby Vitamins & Supplements
Find the right baby vitamin or supplement for your little one. Whether your baby is breastfeeding, or formula feeding, has colic & gassiness, is transitioning to solids, or has nutritional gaps to fill, our range of Enfamil baby vitamins and supplements provide support for your baby at every stage.
CONTINUE BROWSING
Related Categories
ENFAMIL FAMILY BEGINNINGS
Join for up to $400 in free gifts.
By clicking "Join Now and Enter Sweepstakes," I agree to join Enfamil Family Beginnings and receive free samples, offers and other communications from Enfamil and Mead Johnson Nutrition's affiliated companies I understand and agree to the Terms of Use, Privacy Policy and Sweepstakes Official Rules.