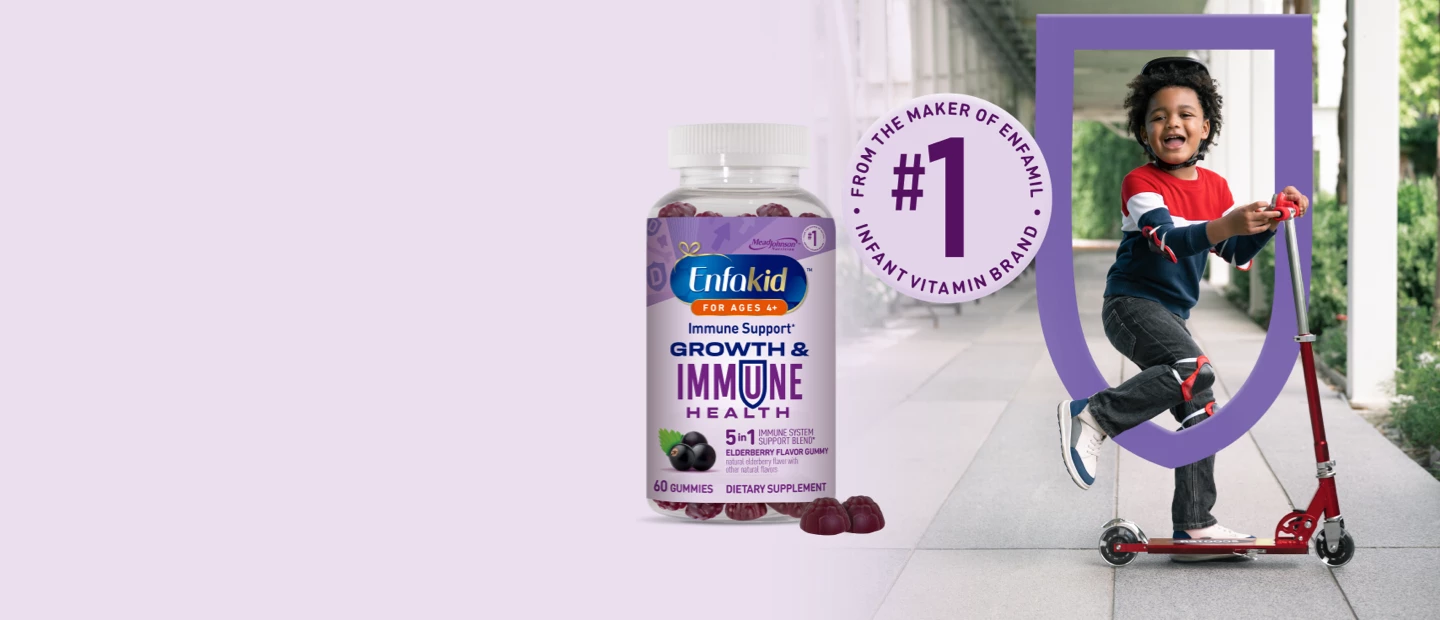 Enfakid™ Elderberry Flavor Gummy
Enfakid Elderberry Flavor Gummies are a delicious way to make immune support fun!* Infused with naturally flavored elderberry flavor, this 5-in-1 crafted blend helps support kids' growth and immune health with essential nutrients for development.*
OVERVIEW
Immune support bursting with delicious elderberry
flavor from the #1 trusted infant vitamin brand
Help support your kid's daily immune health with great-tasting, easy to take,
naturally flavored gummies crafted for kids aged 4+.* Enfakid Elderberry Gummy with 180 mg of Vitamin C is high in antioxidants (Vitamins C & E), and is an excellent source of Vitamin D, Zinc and Selenium to nurture your child's immune system. It is also gluten free, gelatin free, and has no synthetic colors.

Immune Support
Vitamins C, D & E, Selenium, and Zinc to help support their immune system.*

High in Antioxidants
Vitamins C & E and Selenium help maintain cell integrity.*

Supports Bone Health
With Vitamin D to support bone health for developing kids.*
*These statements have not been evaluated by the Food and Drug Administration. This product is not intended to diagnose, treat, cure or prevent any disease.