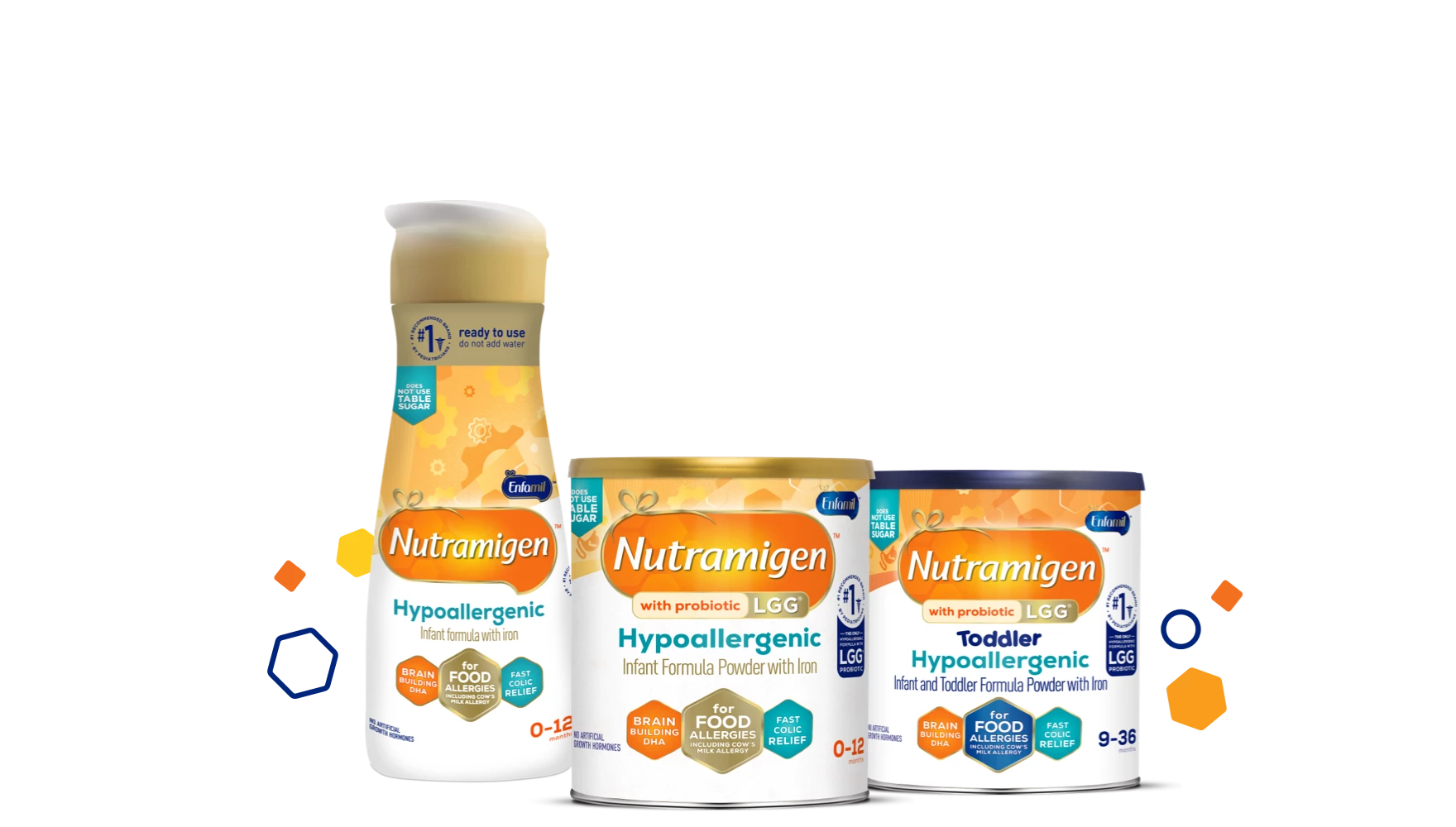 COW'S MILK ALLERGY
Why Nutramigen®?
Nutramigen is a hypoallergenic baby formula that is proven to reduce baby's colic† as quickly as 48 hours.
†Due to cow's milk allergy.
Nutramigen® Formula Safety and Availability
We are taking extraordinary steps to increase access to Nutramigen formula. Click the link below to learn how.